The 2023 Subaru Love Promise Community Commitment Award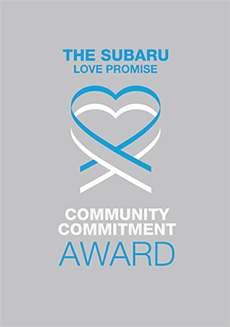 We've been nationally recognized for our dedication to our community and the Subaru Love Promise.
We're honored to receive the 2023 Subaru Love Promise Community Commitment Award. This award nationally recognizes Subaru retailers who are making the world a better place while demonstrating an outstanding commitment to supporting passions and causes in local communities. These efforts are focused in important areas such as the environment, community, health, education, and pets.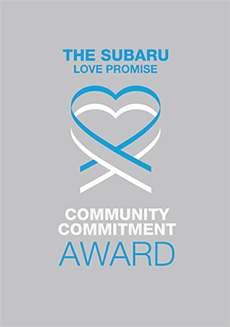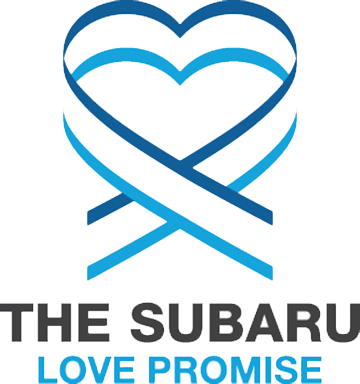 What is the Subaru Love Promise?
Subaru and our retailers believe in making the world a better place and the Subaru Love Promise is our vision of respecting all people. This is our commitment to show love and respect to our customers and to work to make a positive impact in the world.
How is Subaru of El Cajon dedicated locally to the Love Promise?
Here's what love means to us here at Subaru El Cajon Love can be defined in many ways, to be sure. At Subaru of El Cajon, however, we define love as "Having a great interest and pleasure in something." To us, love is providing a great experience for all our guests and making sure everyone has an extraordinary time when they visit us. Our Love Promise to all our guests: • We promise to treat everyone with respect and have empathy with and for them at all times. • We promise to appreciate each and every guest interaction, before, during, and after the sale. • We promise to be open and honest so we may earn the trust of our guests. Why do we have a Customer Love Manager? We work very hard to make sure every guest is completely satisfied. And if we ever fail to meet or exceed our Love Promises, we want to know about it. That's why we have our Customer Love Manager, Randall. Our Customer Love Manager is here to take care of our guests whenever there's a question or a concern, so a successful outcome can be reached, and everyone is happy.
Cajon Valley School District
The Old Globe Theatre, Make A Wish, Feed San Diego, Chaldean Middle Eastern Social Services
Love Promise Stories from Subaru of El Cajon
Subaru and Subaru of El Cajon believe in making a positive impact on the communities in which we live and work. We uphold that belief through our Love Promise Community Commitment. Every month, we select inspiring stories from customers and partners from around our area who strive to support our collective commitment and feature them here
ECTLC and Subaru Loves to Help - Helen Z
The next chapter in ECTLC's longstanding relationship with Subaru of America, Inc. and its local retailers began this month when our El Cajon campus was visited by new friends from Subaru of El Cajon. General Manager Terence Brown came by for a tour of our facility on February 3rd. He was accompanied by Bexzaida "Bexzy" Lucero, a Love Encore Redelivery Specialist who helps coordinate the Subaru Share the Love Event, a remarkable campaign in which Subaru and its retailers across the country seek to give back to their communities and hometown charities. Mr. Brown, who has extensive experience in the automobile industry nationwide, is a comparative newcomer to this area and was delighted to learn of ECTLC's impact as a community resource. Their tour was conducted by our Development Director, Helen Zamora, and her associate, Wendee Andujar. At the end of their visit, they made a generous presentation to ECTLC of 500 pairs of socks on behalf of Subaru Loves to Help. We are very grateful for the continued involvement of our friends and partners at Subaru.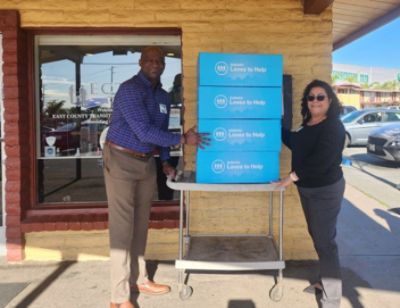 ---
Bexzy from Subaru - Lysana A
Before going to my Love Encore appointment with Bexzy, I didn't realize quite how much my Ascent could do. She truly understands how the technology in these cars work. Without her help, I still wouldn't be utilizing half of the features I have. She even helped me get my free gift! She is so sweet and funny too! She made sure to answer all of my questions without hesitation. I would be happy to recommend her services to anybody that asked!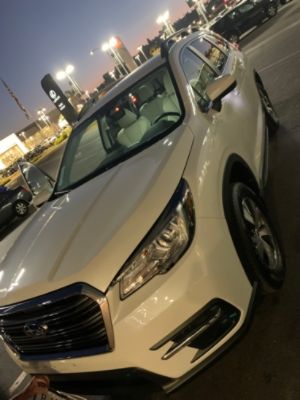 ---
Superb Customer Service - Wendy W
I was having challenges getting GPS voice commands from my iPhone paired with my new Forester and had watched more than enough YouTube videos that never addressed my situation. I was thoroughly frustrated. I thought I'd stop by the El Cajon location, where I purchased my car, to see if they could help me. A sales person introduced me to Bexi…which turned out to be the best thing in my day! Cheerfully, she walked out to my car, she tried a few things and voilà… situation resolved. Then we talked about future servicing on the car and we went to the Service Department, where she introduced me to the manager. He looked up the details on my car and let me know when servicing was due. I was impressed not only at Bexi's professionalism and expertise, but also in how she presented the solution in a kind and thoughtful manner. I know it's not easy to teach someone of my age (over 70!) the newer apps and technology, and she did it gently and we both enjoyed the experience! It's rare these days when someone will actually get up out of their seat to assist and do it with a smile, to boot! My hat's off to Bexi and her excellent service. I will remember her manner for a long time.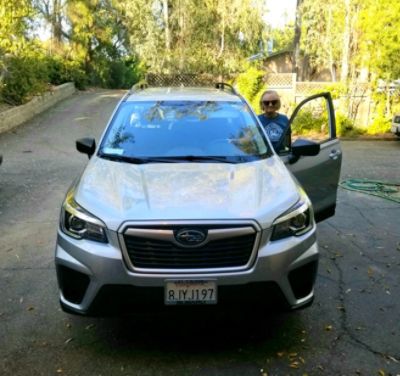 ---
Bexy was amazing! - Paul B
I met with Bexy one week after I bought my Subaru Crosstrek Hybrid and she showed me what each of the features on the car did. It made a big difference in my overall peace of mind that I bought the right car. She was amazingly patient and understanding while explaining the many features including how the battery save and charge modes worked.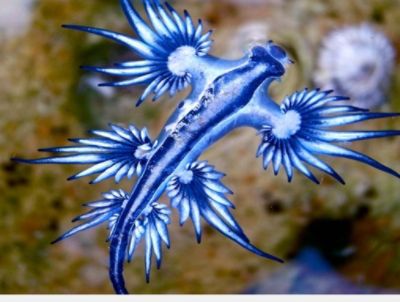 ---
Thank You Subaru of El Cajon - Melissa B
The Santee Lady Ravens would like to thank Subaru of El Cajon for their generous donation. These girls could not do what they love to do without the help from our community, thank you again Subaru of El Cajon we appreciate you.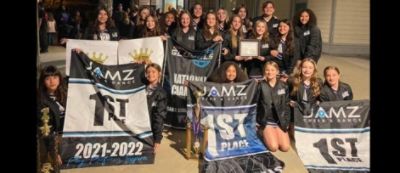 ---
Love Encore - Janice P
I met Bexzaida Lucero at El Cajon Subaru while waiting for my first service on my Outback. Even though I bought it at another dealership, she was happy to make an appointment for me to meet with her to learn more about all the many features on my car. The sales people at the dealership where I bought it weren't able to show me anything upon delivery as they were short staffed due to COVID-19. She was patient and answered all my many questions and I even got a $25 gas card which I really appreciate! These cars have so many features and who really wants to sit and read the big manuals when you can have someone show you how it all works in person, which is how a lot of us learn! I have had several other cars and have never been offered anything like the Subaru Love-Encore visit and highly recommend it! Janice Philips
---
Subaru Loves to Care at Sharp Grossmont Hospital - Amber S
On June 23, in partnership with The Leukemia & Lymphoma Society, Subaru of El Cajon donated 80 plush blankets and 10 arts & crafts kits to the David & Donna Long Cancer Center at Sharp Grossmont Hospital in La Mesa. The manager of the Sharp Grossmont Radiation Oncology Department, Gerry Rodriguez, shares about the experience. "We are deeply appreciative of the donation. It can be difficult to receive a cancer diagnosis, and our patients often face physical and emotional challenges when undergoing treatment. The blankets and art kits will go a long way in giving them comfort, warmth and support." The David & Donna Long Cancer Center is a comprehensive outpatient center that provides advanced cancer care for the communities of East County. Subaru of El Cajon is one of the many Subaru retailers nationwide participating in the Subaru Loves to Care program. This program has allowed Subaru retailers across the nation to donate over 230,000 blankets and 31,000 arts and crafts kits, along with care, hope, and information about cancer support available through the LLS. Sharp Grossmont Hospital and Subaru of El Cajon have partnered together in the past of other philanthropic events outside of this program. This is the seventh year in a row that LLS has been selected by Subaru of America to carry out their Subaru Loves to Care program across the nation.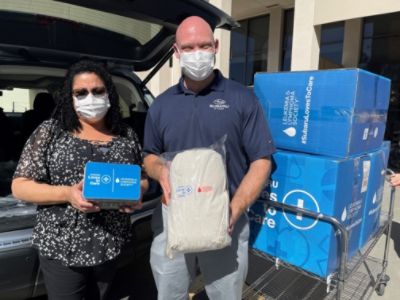 ---
Subaru of El Cajon Supports Education - Paula Z
Thank you Subaru of El Cajon for supporting the Escondido Union High School District! Your commitment to community is clear and our teachers, administrators, and staff appreciate your support of our school district. We are so grateful your dealership donated a gift basket to raffle off at our Teacher Appreciation Picnic.
---
Subaru Supports Grossmont Hospital Foundation - Sami H
Subaru of El Cajon came out to Singing Hills Golf Resort at Sycuan on April 21, 2022 to support Grossmont Hospital Foundation's 38th Annual Golf Tournament. Grossmont Hospital Foundation was raising funds for the new Sharp Grossmont Hospital Neurosciences Center which will be a center of excellence for neurosurgical, neurological, and orthopedic-spine care. The Neurosciences Center will be a jewel of the community helping those in East County San Diego and the greater San Diego area as a whole. Subaru participated with brining out a brand new vehicle that golfers could win if they hit a hole in one shot. While golfers waited to tee off they were able to check out the vehicle and were able to see the great features of Subaru. In total Grossmont Hospital Foundation was able to raise $425,000 that will be matched by Grossmont Healthcare District to be a grand total of $850,000.
---
Pam's Subie - Pam C
What a Great Experience from the second I stepped onto the lot of El Cajon Subaru to the second I drove off with my New Subaru Crosstrek! From my sales guy; Rick to my finance guy Tyler; to my lady Bexzaida Lucero who took the time to go over Absolutely Everything inside, and outside my ride I couldn't be more Happy! The service, and level of professionalism are way above Excellence! However the Best of the Experience is the way I felt throughout and after buying my car was cared for, and about!! Meaning Everyone made me feel like Family, like I mattered! I will forever be a loyal, and faithful customer of El Cajon Subaru. For someone as myself who knows little to nothing of technology the Love Care Program Rocks it! A Much Valued, and Appreciated Resource! Once Again, Bexzaida Lucero thank You; I had an Absolute Blast sharing time with you; You Truly know what your doing, and made me feel like I do as well after we were finished! Much Thanks to All at El Cajon Subaru! Happy Trails; Pam Cash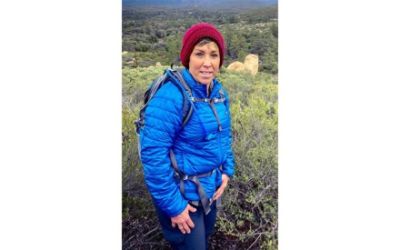 ---