Subaru of El Cajon has H.E.A.R.T. and WHY that MATTERS…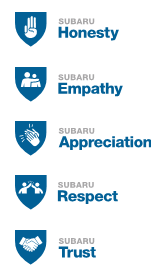 WE PUT YOU FIRST - IT IS THAT SIMPLE
We have a family culture that we share with everyone and we believe in H.E.A.R.T.
We will never knowingly mislead you in any way.
We will always do our best to listen to you and to fully understand what you want.
We will always appreciate the opportunity to serve you and your family.
We will always treat you with dignity and respect.
We will do all possible to earn and keep your trust.
---
We also believe that every guest should have high expectations when working with any of our team members. We can sum up a full page of information with these few words: Courteous, Honest, Prompt, Value, and Kept Promises.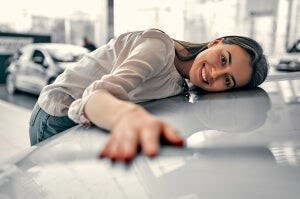 OUR TEAM IS HERE ONLY FOR YOU
The only reason to excel in business it to care for your customers all the time, and forever. Our team believes this to their core, and we will do everything possible to live up to your expectations.
MISSION
Our Mission is to simply be the best at what we do by providing great customer service and making sure we have an exciting and joy-filled place to work. Additionally, we strongly support our Service Men and Women and working with other community members to ensure everyone's success.
---
OUR CORE VALUES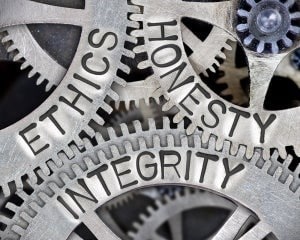 HONESTY AND INTEGRITY
Our commitment to the truth is absolute and we try every day to prove that in both our actions and our words.
OUR LOVE
Virtually every dealer is the same; they have cars, people buy them, and that's about it. That's where we think most dealers are dead wrong. We think building a great relationship with our guests and our team starts with Love. Love of the business, love of doing what's right, and love of helping others.
BEING ACCOUNTABLE FOR WHAT WE DO, WHAT WE SAY, AND WHO WE ARE
We work every day to do things right the first time and to have 100% satisfied guests and employees. When we fall short of that goal, we accept responsibility and do everything possible to rectify the situation with dignity and honor for all.
LOOKING TO THE FUTURE...
We are a group of car-loving people that wok at improving ourselves, our systems, and the growth of our business. We believe that growth can only come from "the inside" so each and every day we work on our own selves to make sure we are the best people we can be.
EXPERIENCE AND TEAM
Welcome to the new era - one of the best experiences and not "just a car sale." Each of our product specialists is called an Experience Manager because the Experience of getting a new car, truck, or SUV should be great.
We can provide Great Experiences because of our dedicated team and our desire to create an open and fully developed teamwork environment. We work together, each using our unique skill set, to better the team and ourselves.
AND... MAYBE MOST OF ALL.... HAVE FUN!
If it's not fun, don't do it. We encourage enthusiastic contributions from every team member and work to provide an energizing environment for our team and our guests. This is part of makes us different than our competition.
What Our Recent Customers Say
Loading...
Published reviews may not represent all experiences of a given dealer based on the dealer's configuration. For more information, please contact the dealer. Reviews that contain content that is untrue, illegal, obscene, threatening or a violation of any third party's right, or contains software viruses, solicitations, political campaigns, or any form of "spam" may be removed.
Hours
Monday

9:00 AM - 7:00 PM

Tuesday

9:00 AM - 7:00 PM

Wednesday

9:00 AM - 7:00 PM

Thursday

9:00 AM - 7:00 PM

Friday

9:00 AM - 7:00 PM

Saturday

9:00 AM - 7:00 PM

Sunday

10:00 AM - 5:00 PM
Contact Us
* Indicates a required field